Hello and Welcome on bidJDM.com Blog. Today I want to introduce you to a good deal I've found on bidJDM and I wanted to share it with you, especially you ladies, but you gentlemen, please feel free to learn how to please us!
I just wanted to buy some PRADA shoes! While it is true that it is not something I really need, they are expensive, and there is probably many other ways to spend my money more wisely, sometimes I need to get a gift for myself once in a while. In the privacy and comfort of my own place I don't feel so guilty in getting a gift for myself. Indeed, if PRADA's price would be more reasonable I would probably have bought some earlier, or maybe some Jimmy Choo, Louboutin, Manolo Blanik …
From my own place online I can do some window shopping and I am very glad to realize that the gift I want for myself has turned into something not so expensive anymore. I have the choice between used and new shoes, extremely good condition in Japan, as always.
As with any online shoe purchase, I recommend to go in a shoes shop and try some shoes from the same brand to be sure of the perfect size before purchasing online as there is no possible return/exchange.
I chose a fall 2010 model, white and elegant, with a silver buckle.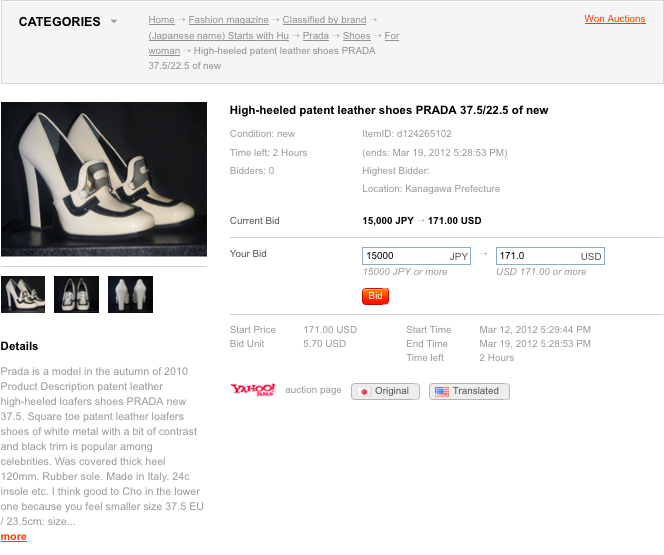 Quick calculation with the cost calculator, $249.48  delivered home with DHL and a quick look at the seller, 311 positive evaluation, 0 negative no more hesitation !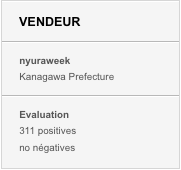 Ok, still it is a bit expensive, but I quickly looked at some websites dedicated to online shopping for the same brands, and the average saving are around 50% from the price they are asking!!
That is why, from now on, from my place, I shop in Japan with bidJDM !!
Here is a link,
Prada
Please stay in touch with the Blog to keep on being informed of the good deals we are hunting for you on bidJDM!!Bonjour à tous et bienvenue sur le Blog de bidJDM.com. Aujourd'hui je viens vous présenter un des bons plans que j'ai trouvé sur bidJDM et que j'ai très envie de partager avec vous, en particulier avec notre clientèle féminine, Messieurs, ça ne vous empêche pas de lire ce qui suit et de nous faire plaisir!
Je viens d'avoir envie de m'offrir une paire de PRADA
C'est vrai que je n'en n'ai pas vraiment besoin, et qu'il est quand même possible de dépenser son argent un peu plus judicieusement, mais assouvir un fantasme dans l'anonymat de mon nid douillet pour un budget franchement plus abordable que prévu m'enlève toute trace de culpabilité!
Je l'admet, si Prada était un peu plus dans mon budget j'en aurais eu une paire plus tôt ! Et évidemment, quand on dit Prada, on pense aussi Jimmy Choo, Christian Louboutin, et j'en passe !
Je ne sais pas pour vous, mais chaque fois que je passe devant une vitrine de magasin achalandé de chaussures Prada, Louboutin et autres, j'ai déjà l'impression qu'on va me facturer le coup d'œil.
Depuis chez moi et au chaud, je peux faire du lèche vitrine sans peine, et Ô miracle! depuis bidJDM, même avec les frais de livraison, ça devient carrément moins inabordable, au contraire, c'est même les soldes toute l'année !  Comme toujours il y aura le choix entre des chaussures neuves ou de seconde main, voire de second pied en l'occurrence, toujours en excellent état.
Pour ma part je ne saurais que trop vous recommander d'oser franchir les portes d'un temple de la chaussure pour repérer au mieux à quoi correspond votre pointure et dans quelle marque.
J'ai opté pour un modèle de l'automne de l'année 2010, des escarpins blancs et élégants avec une boucle argentée et neuves.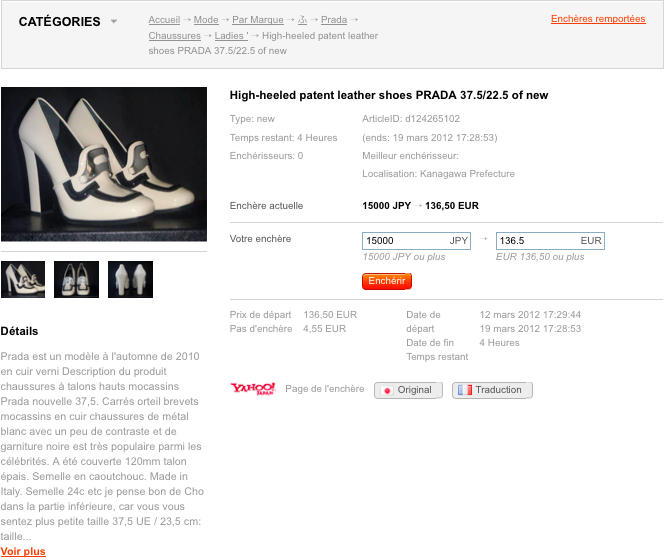 Rapide calcul avec le calculateur de frais sur la page, et j'arrive à un montant de 205,56 euros livré avec DHL chez moi !

Un rapide coup d'œil au vendeur : 311 évaluations positives, 0 négatives, je me lance !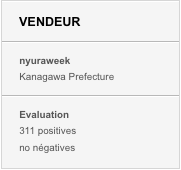 Bon Ok, ça fait encore un bel investissement.
Cependant après un rapide coup d'œil sur des sites Internet dédiés, qui font de la vente en ligne, le calcul est vite fait,  cela me coûte en moyenne 50% de moins! Alors pour le moment c'est décidé, je fais mes courses au Japon !
Voici un lien que vous allez A-do-rer ! :
A bientôt et restez bien fidèles au Blog pour continuer à profiter des bons plans que bidJDM a à vous offrir!