Hello and welcome to bidJDM.com blog! Today I am going to talk to you about food!
Whomever comes to Japan has to eat in Japan! Whatever it is, from sushi to fugu, from yakitori to takoyaki... You really have to do this because outside of Japan Japanese food can just barely imitate the real deal Japanese food here in Japan. Japanese. That being said, there is a specialty item that is fun and easy to use for anyone that can be used anywhere and can lively up your lunch as well as Japanese-afy it. I am talking about bento boxes and accessories!! Bentos are meal boxes to hold your lunch when you are out of the house.
If bentos are famous all over the world, it is not only because it is typically Japanese, but also because it offers the opportunity to turn your meal into an artist's masterpiece like these for example.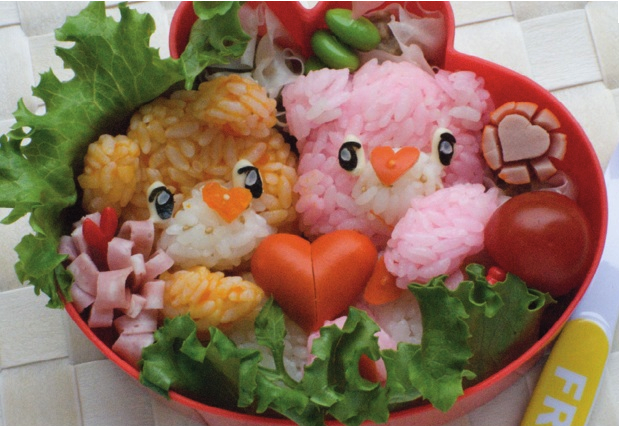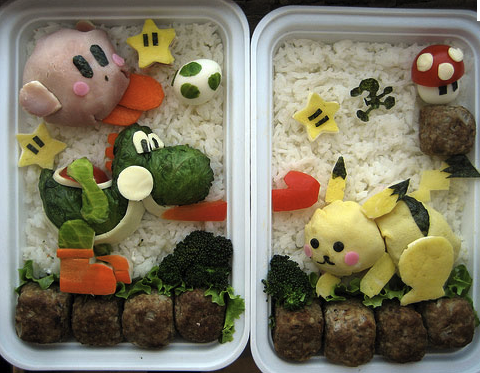 In order to make it, you'll need some tools to give the rice a nice shape!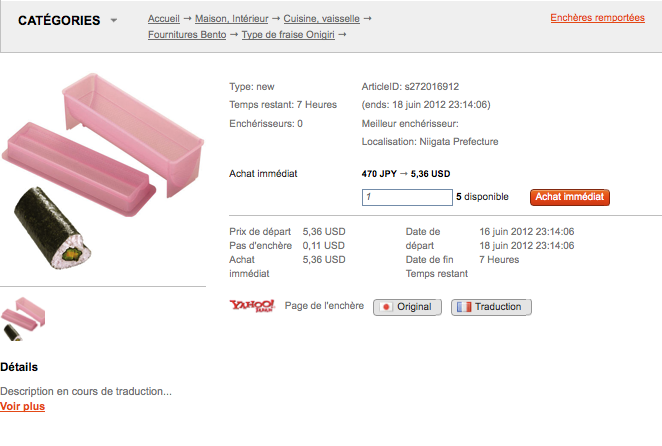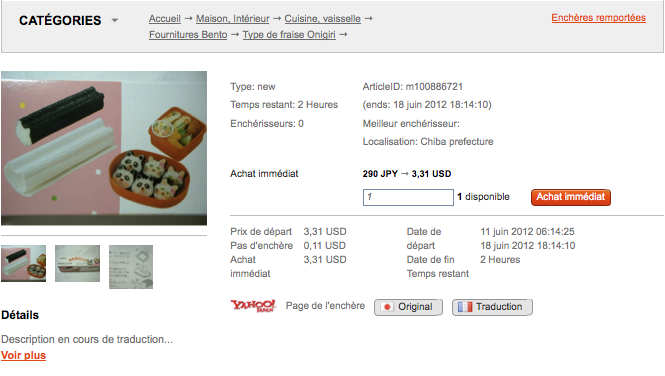 Or easier, some star form, or tulip form ...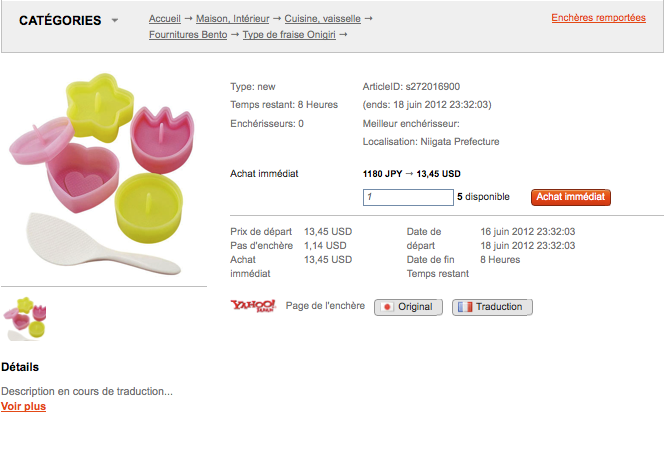 In order to give a life to the rice, you'll need a pattern punch that you will use with some nori (seeweed) sheets.: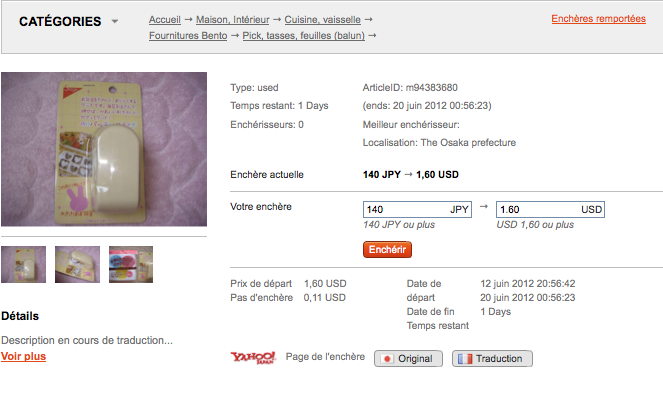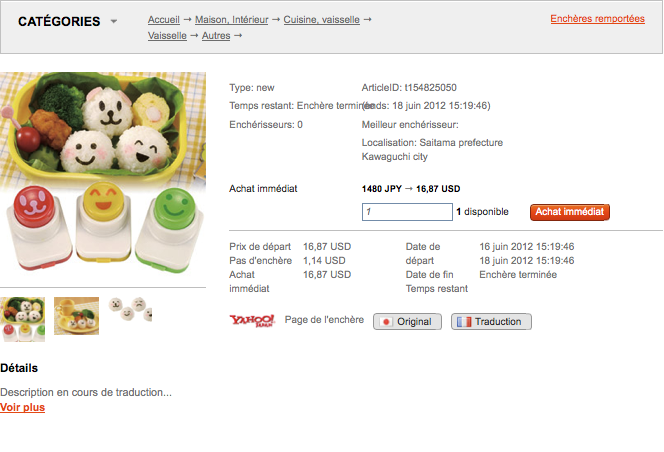 If you want to go further in your lunchtime fantasy, you can use this machine that changes the shape of the yellow of hard boiled eggs.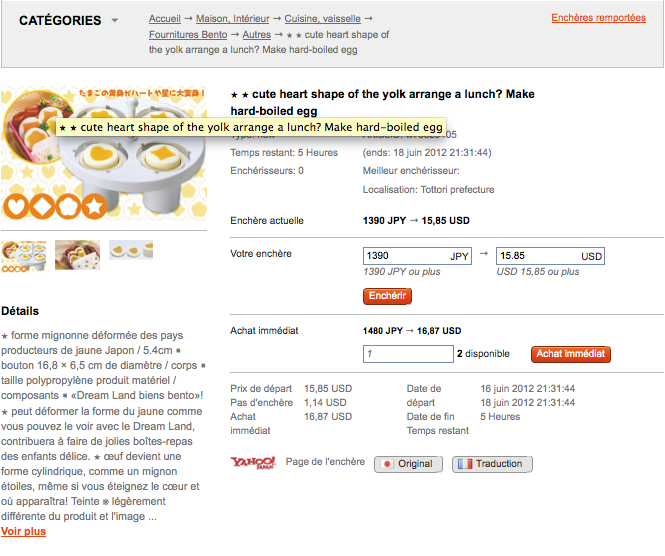 And of course, all this is totally useless if you don't have the proper box, women, men and children, 3 categories like for clothes :
for ladies :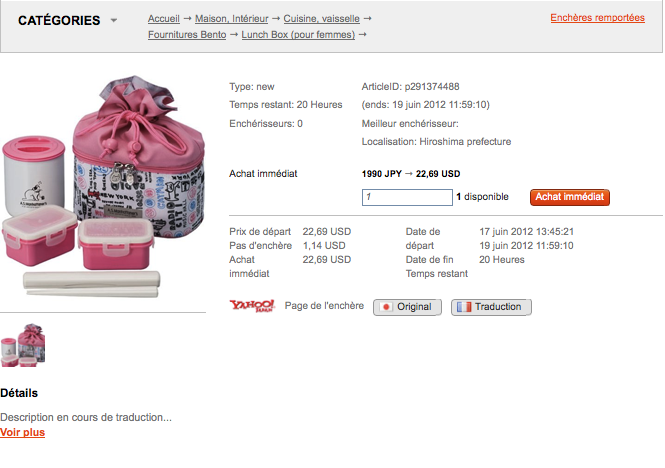 For men :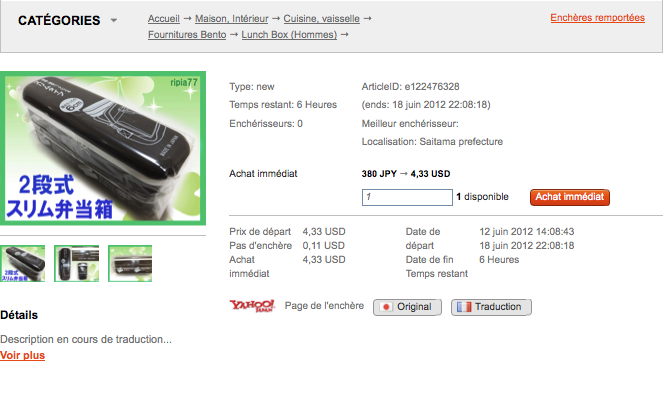 For kids, kitty is never far away :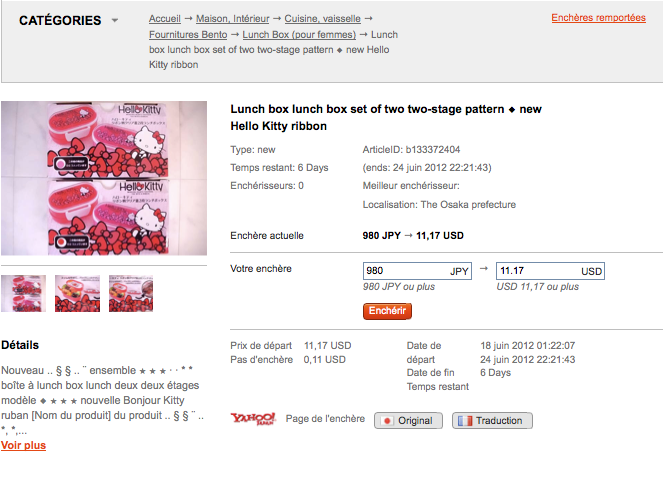 But among those who have their bentos every lunch break, there is also those who are always on the road, visiting customers, those for whom the car is a real second house. And you will realize that eaingt a cold bento everyday might be really boring.
But luckily, we are in Japan, and this is Japan :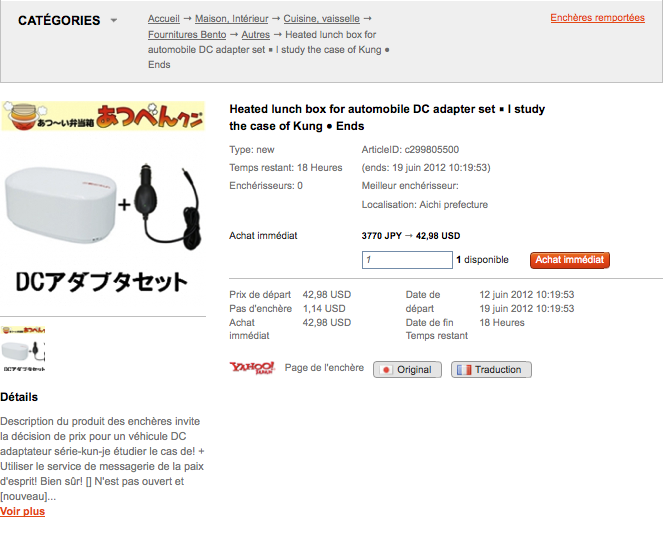 Yeah, you guessed it, you can warm your lunch while you are in your car!
I am pretty sure that you now have the munchies after seeing all those great bento lunches, so I invite you to click on the link to browse the related category on bidJDM.com
I see you all soon here with some brand new ideas!!
Bonjour à tous et à toutes et bienvenue sur le Blog de bidJDM.com ! Aujourd'hui Je voulais vous parler un peu de cuisine et de gastronomie.
Quiconque vient au Japon se doit de manger le Japon et sous toutes ses formes! Des sushis au Fugu et des yakitori aux takoyaki …
Et si nous ne pouvons qu'imiter les richesses culinaires de ce pays depuis les autres continents, il y a une spécialité culinaire, ludique et à la portée de tous qui est totalement réalisable ici, à condition d'avoir les bons accessoires. Je vous parle biensur des bentos, ces célèbres boîtes contenant des plats équilibrés pour le repas de midi lorsque celui ci a lieu en dehors de la maison. Traditionnellement, à la maison, maman fait les bentos pour son chéri de mari et ses enfants.
Et si les bentos sont connus dans le monde entier, ce n'est pas seulement parce que c'est typique et pratique, mais aussi parce que Mesdames c'est l'occasion de vous transformer en artiste aux oeuvres éphémères : comme celles-ci
Pour réaliser tout cela, il vous faudra de quoi donner de belles formes au riz
Ou plus simplement, des moules pour faire des petites tulipes, des coeurs ...
Afin de donner vie aux boulettes de riz que vous venez de faire, il vous suffit d'avoir quelques perforatrices et de quelques feuilles de nori (feuilles d'algues) :
Pour aller encore un peu plus loin dans la fantaisie, il vous faut une machine à changer la forme du jaune des oeufs cuits durs
Et biensur, tout cela ne sert à rien sans la boîte appropriée, une catégorie homme, femme et enfants, comme pour les vêtements!
pour madame
pour monsieur
pour les enfant, kitty est de la partie :
Mais parmi les maris qui ne mangent pas à la maison, et ils sont légion, il y a ceux qui sont toujours par mont et par veaux en déplacement, en clientèle et pour qui la voiture est à proprement parler une deuxième maison.
Et vous me direz que les bento c'est bien, mais ça doit très vite être lassant de manger froid toute la semaine.
Heureusement, le Japon étant le Japon … il y a une solution :
Maintenant que je vous ai mis l'eau à la bouche, je vous invite tous à cliquer sur les images ou bien à compulser cette catégorie pour y trouver votre bonheur.
a bientôt ici même pour de nouvelles idée made in Japan!!