Hello and Welcome back to bidJDM's Blog!
Today it is not going to be about a matsuri, I really want to talk to you what you will find in about every house in Japan. It is two kind of statuettes, one represents what is named a Daruma, Buddhist origin it protects your house and make your wishes come true!
This statuette is traditionally sold with no eyes, you have to draw it yourself, one eye at a time, the first one when you activate your Daruma and ask it for a wish, the second eye, when your wish comes true! Usually if your wish haven't been realized by the end of the year, you turn it back to the temple that it came from during Ôshogatsu (festivities for the new year) and it will be burned. Then you purchase a new one and try again in order to show the gods (kami-sama) that you are really determined to find a way to make your dreams come true.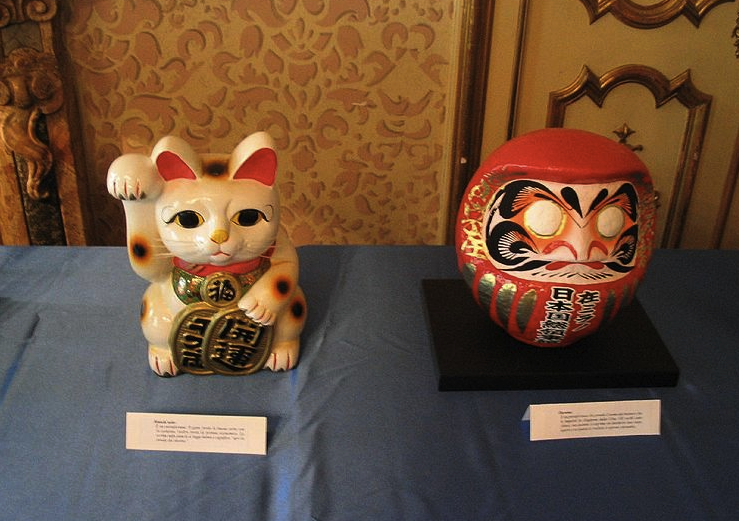 Maneki neko,
I am sure you know what is a Maneki Neko, it is this little white cat with a paw up! You may think it is saying 'bye bye' to you but this is wrong! The basic meaning of Maneki Neko is 'Inviting cat' and depending on which paw is up, he is inviting either customers or money!
That is the reason why it is so common to find some close to the cashier at many shops you go in to here in Japan. That is why even if you find it useless it is a Must Have if you wish to have a tiny part of the country of the rising sun at your place! And as Always with Japan, there will be some crazy applications for it, and bidJDM can provide you with it!
You just have to follow the links :
My top choice would be this Daruma-kitty. It is a bit like a two in one, as the name Hello Kitty would come from a wrong basic translation of the Cat-That-Says-Hello that is an possible interpretation for Maneki-Neko.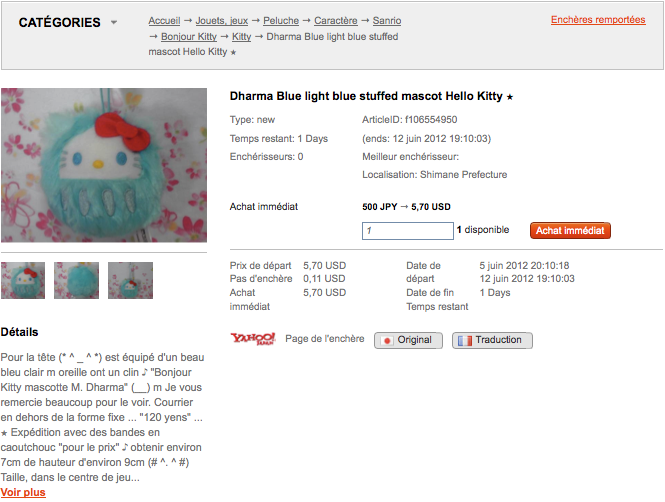 This Daruma is hiding a safety camera :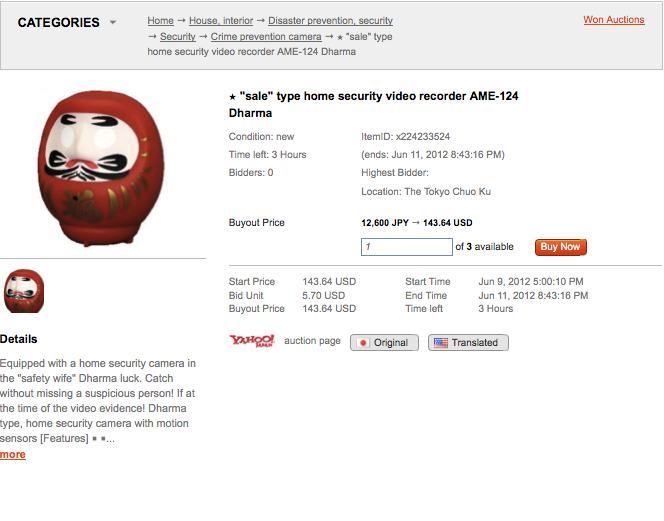 Mickey and Minnie are part of it!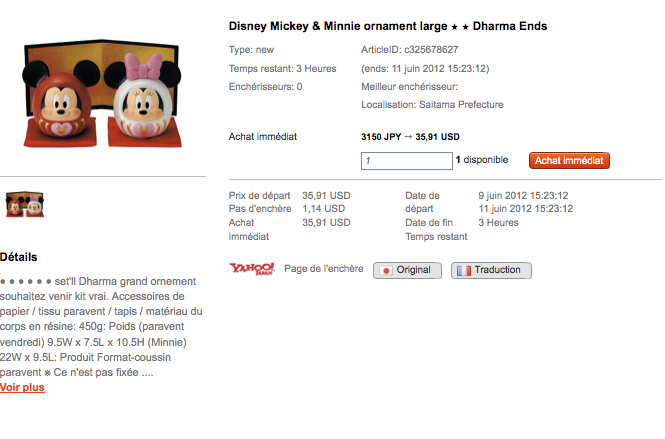 You can try to turn yourself into a Daruma for halloween !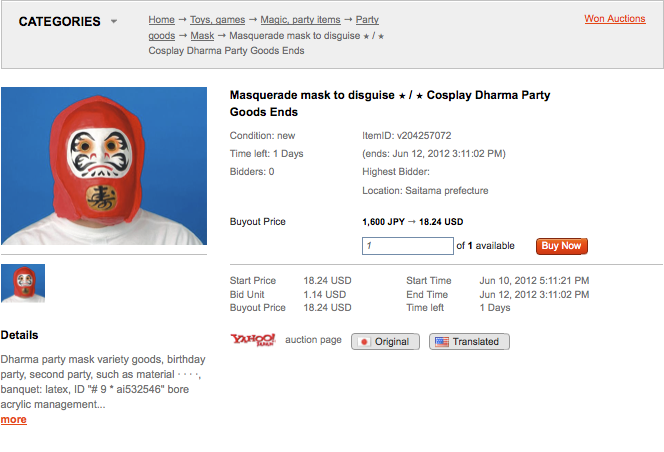 And if you are a bit nostalgic of the Lego of your childhood, try the NanoBlocks!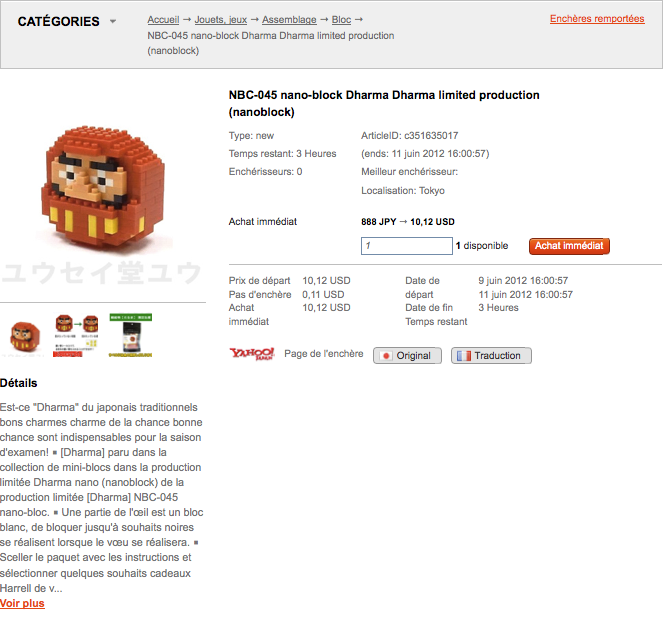 If you want a real one, but a BIG one, you can have it :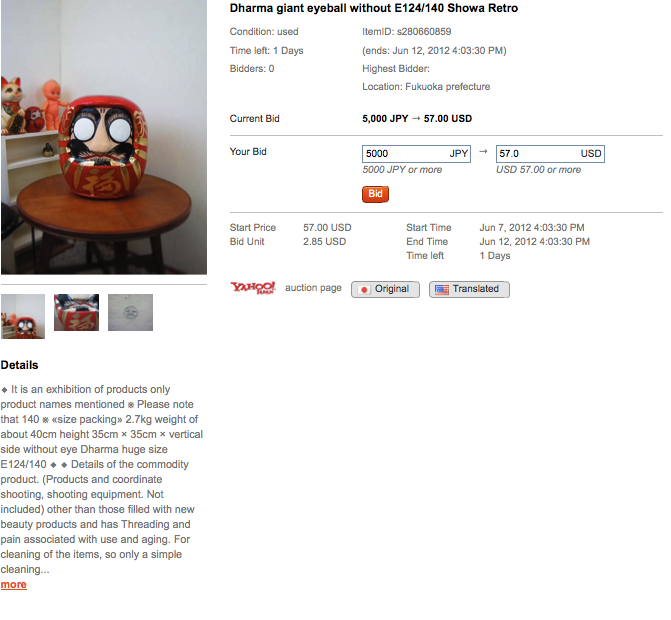 Regarding the Maneki Neko, the choice is less narrow, there are T-Shirts, straps for your phone, Tea pots, and so much more ... But if you want a basic statuette, then you'll have to chose how many legs should be up, the color of the cat, mainly white, but Black and golden are also common, and if this is supposed to be a savings bank or not ...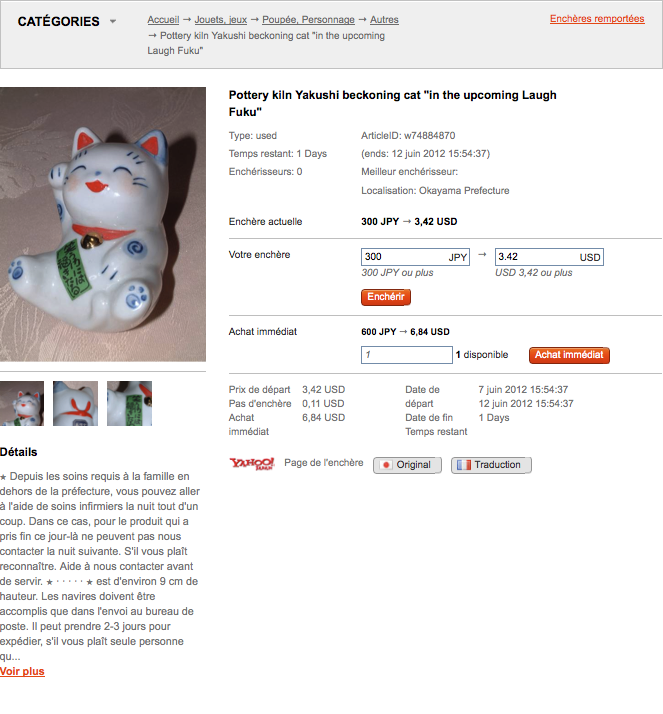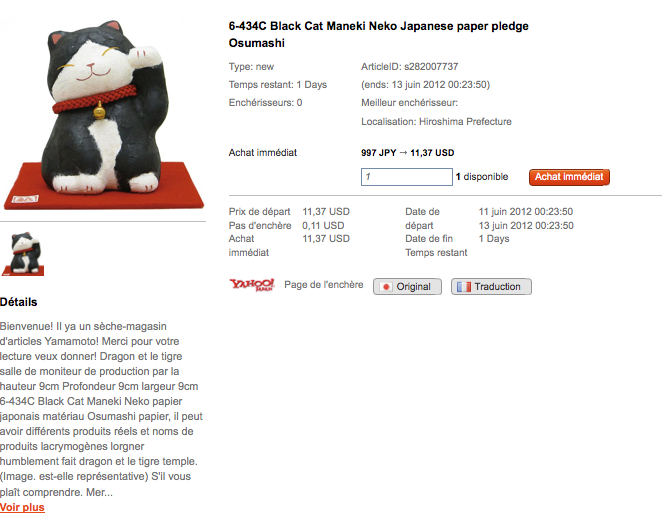 The Tea Pot !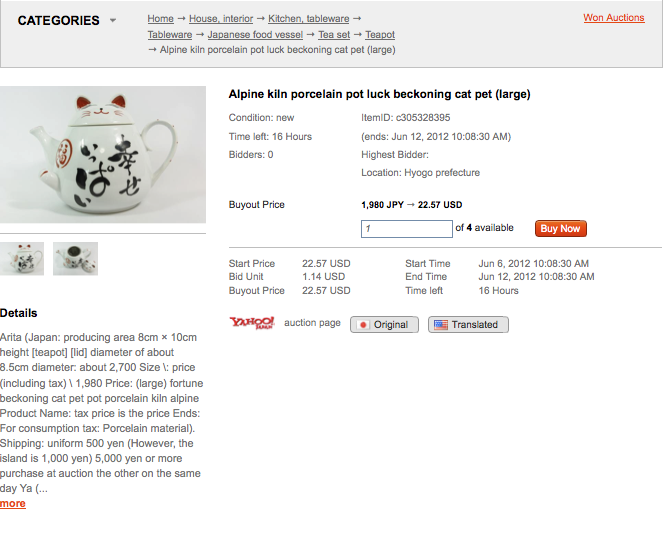 And if choices become to hard, you know you can gather multiple item into the same shipment thanks to the 21 days window bidJDM gives you, or you can find a set like this one, solve the problem and receive something, unique, Japanese, traditional, and get it shipped directly to your house, from the comfort of your living room!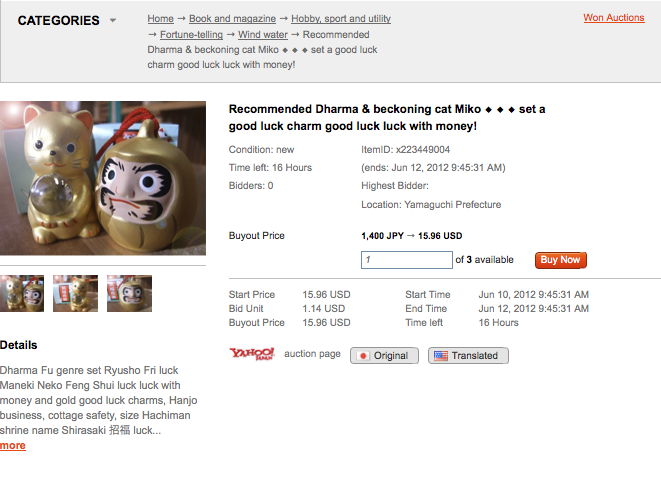 for those among you who are interested in Maneki-Neko and want/will visit Tokyo, the main Maneki Temple is 12 minutes away from Shinjuku station, on the Odakyu line, stop by Gotokuji, you won't regret it !!
Feel like you're soon going to be ready for a post regarding the craziest Hello Kitty item Japan has never made, so please stay tuned and see you there soon!!!
Bonjour et bienvenue sur le Blog de bidJDM.Com
Aujourd'hui je ne vais pas vous enquiquiner avec un autre matsuri, je vais vous parler de ce que l'on trouve dans pour ainsi dire toutes les maisons japonaises. Ce sont des statuettes de tailles variables et il y en a deux sorte, la première représente un Daruma, c'est une représentation d'origine bouddhique. Il protège la maison, se positionne en hauteur et il est possible de lui demander d'exaucer un voeux.
 Traditionnellement vendu avec des yeux non-dessinés, c'est à vous de le faire!
on dessine une pupille lorsque l'on active son daruma en faisant son voeux, on lui dessine la seconde lorsque le voeux est réalisé. Généralement si le voeux n'est pas réalisé, à la fin de l'année pendant les festivités liées à la nouvelle année, le daruma peut être ramené au temple où il a été acheté afin d'y être brûlé et de recommencer avec un autre, ceci indique aux esprits (kami-sama) que vous n'avez pas renoncé à votre voeux et que vous êtes déterminés à trouver d'autres moyens à mettre en oeuvre pour qu'il se réalise.
Les maneki neko,
vous connaissez tous aujourd'hui ce qu'est un maneki neko, il s'agit de ce petit chat blanc qui lève la patte.
contrairement à ce que vous pourriez comprendre, ce chat n'est pas en train de vous dire au revoir. Maneki Neko signifie littéralement chat qui invite, et selon si c'est la patte droite ou gauche, il souhaite inviter la clientèle ou l'argent.
C'est pourquoi  il est si souvent présent au Japon près des caisses enregistreuses, dans les bar et restaurants et dans tout un tas de commerces. Si un jour vous venez vous dégourdir les jambes au Japon, il vous sera simplement impossible de ne pas croiser le chemin de ces représentations à plusieurs reprises. C'est une des raisons pourquoi même si à première vue c'est tout à fait inutile, c'est l'essence même du Japon et qu'il faut à tout prix en avoir chez soi si on veut y mettre un petit bout du pays du soleil levant. Et comme tout ce qui fait partie du folklore japonais, il en existe des représentations les plus délirantes!
Je vous laisse voir par vous même ce que vous trouverez dans bidJDM en copiant simplement ceci だるま (daruma) ou 招き猫 (maneki neko) dans le champs de recherche de bidJDM.com
Vous pouvez également suivre ses liens :
Pour ma part j'ai un vrai coup de coeur pour le Daruma-kitty. C'est un peu comme si vous aviez un deux en un! En effet, il se murmure que si Hello Kitty se nomme ainsi ce serait à l'origine une mauvaise traduction du chat-qui-dit-bonjour, hello, kitty … Hello Kitty !
Et comme toujours au Japon les objets de la vie courant ont des application parfois délirantes, comme des daruma qui cachent une caméra de sécurité :
Quand aux maneki Neko, ils ne sont pas en reste, et le choix n'est pas moindre, outre les T-shirt à leur effigie, les charmes à accrocher à votre sac à main, il vous restera parmi les statuettes classiques à trancher entre ceux qui ont 1à 4 pattes en l'air, la droit ou la gauche, le blanc le noir ou le doré (majoritairement) et si cela doit faire office de tirelire ou non!
Si vous souhaitez joindre l'utile à l'agréable
Et si vous n'arrivez pas à vous décider, il y a toujours moyen de grouper vos achats comme vous le savez, sinon, vous pouvez toujours trouver un ensemble qui vous convienne comme celui-ci!
Un petit tuyau, pour ceux qui veulent en savoir plus sur les maneki neko, le temple qui leur est dédié est à peine à 10 minutes de shinjuku, dans l'ouest de Tokyo! Il vous suffit de descendre à la station Gotokuji ça vaut le détour!
J'ai encore quelques idées sous le coude à vous présenter, alors restez fidèles au Blog et à à bientôt!