Welcome back to the blog. This will be a short one going out to all of you still looking for that legendary C's quick shifter. These are considered to have the best design for short shifters in terms of giving you the fastest shift times! While our brothers and sisters at RHDJapan will tell you they cannot get them because the manufacturer has long gone out of business this does not stop us at the bidJDM from ferreting them out for you on the used auction market! With this link you will be able to search the current auctions for the C's quick shift units up for sale now!
Search link to find C's quick shift units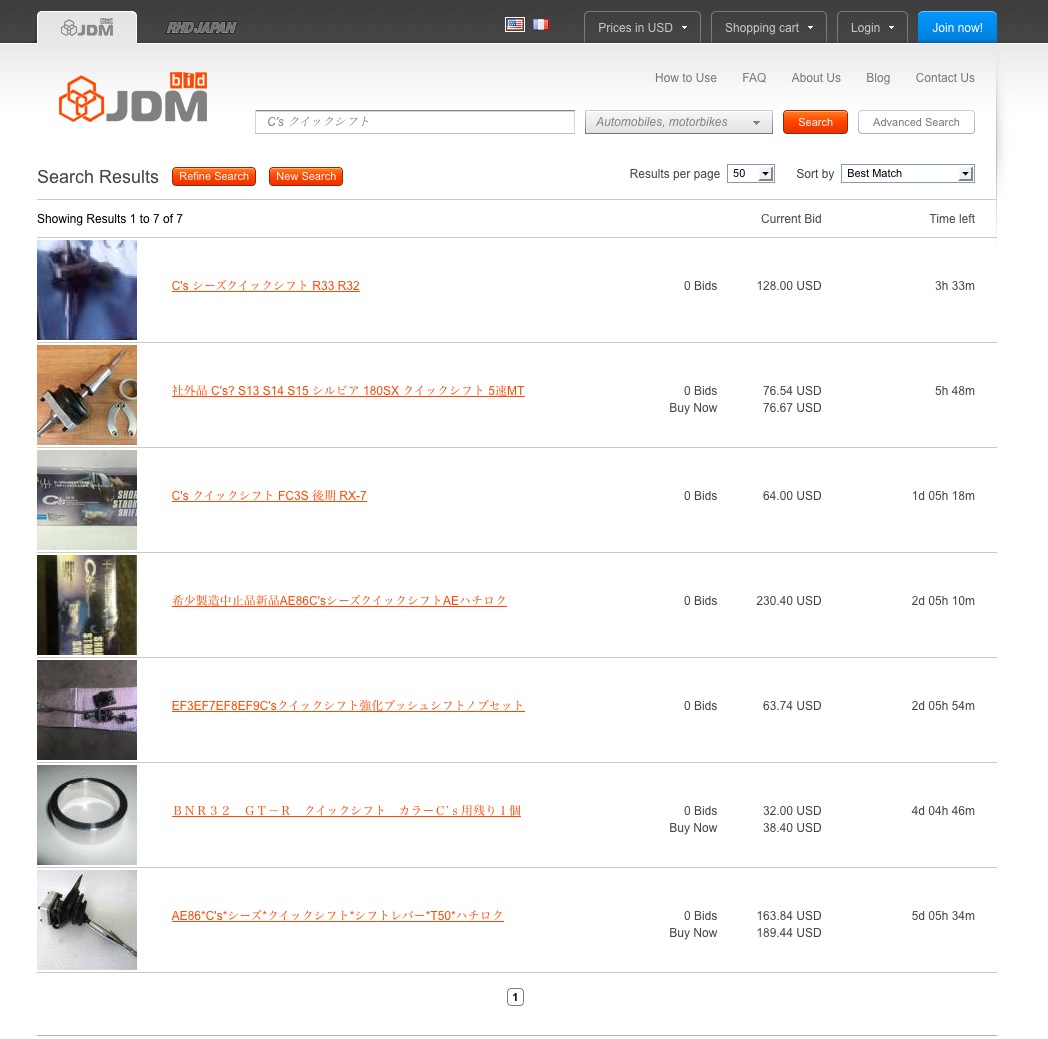 Please be sure to check out the cost calculator as this will be able to get you the full price for the auction shipped to you before you bid so there are no surprises.