Hello and welcome to bidJDM.com blog! Today I am going to talk to you about food!
Whomever comes to Japan has to eat in Japan! Whatever it is, from sushi to fugu, from yakitori to takoyaki... You really have to do this because outside of Japan Japanese food can just barely imitate the real deal Japanese food here in Japan. Japanese. That being said, there is a specialty item that is fun and easy to use for anyone that can be used anywhere and can lively up your lunch as well as Japanese-afy it. I am talking about bento boxes and accessories!! Bentos are meal boxes to hold your lunch when you are out of the house.
If bentos are famous all over the world, it is not only because it is typically Japanese, but also because it offers the opportunity to turn your meal into an artist's masterpiece like these for example.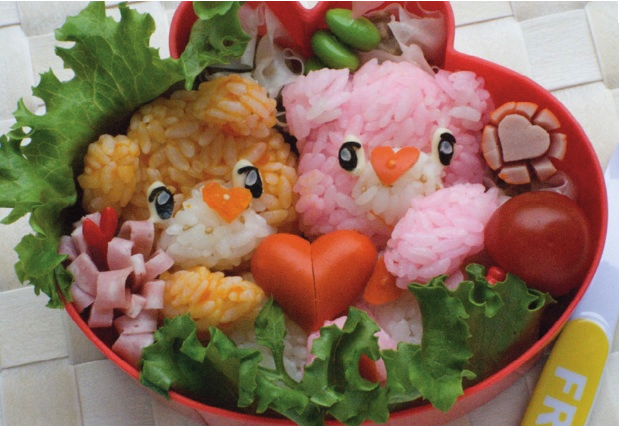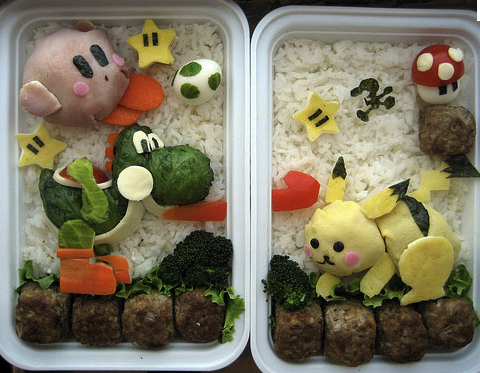 In order to make it, you'll need some tools to give the rice a nice shape!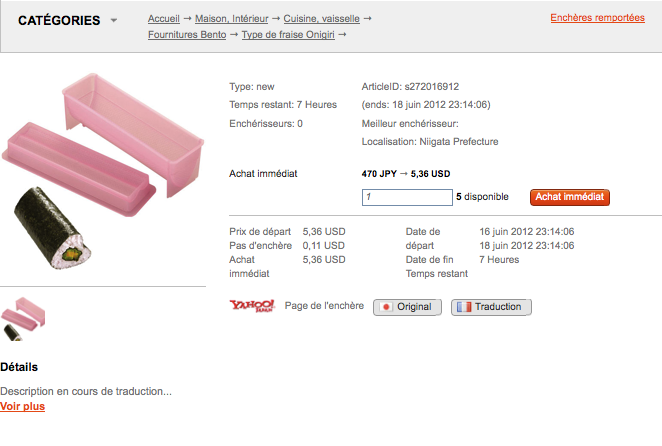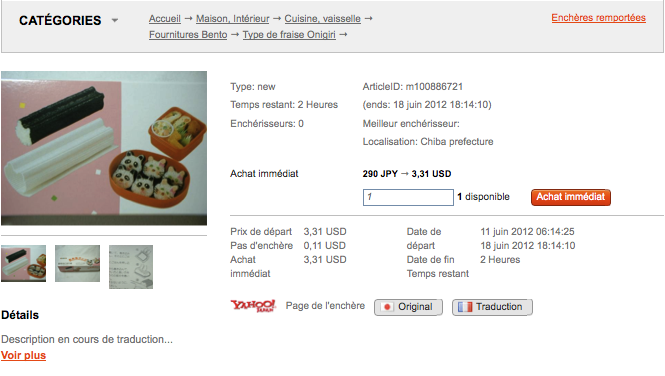 Or easier, some star form, or tulip form ...
In order to give a life to the rice, you'll need a pattern punch that you will use with some nori (seeweed) sheets.: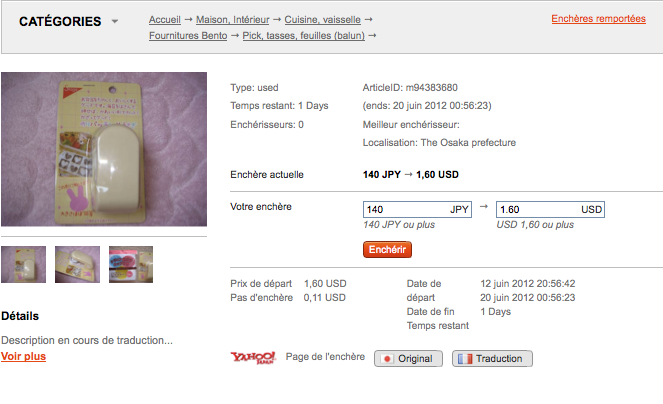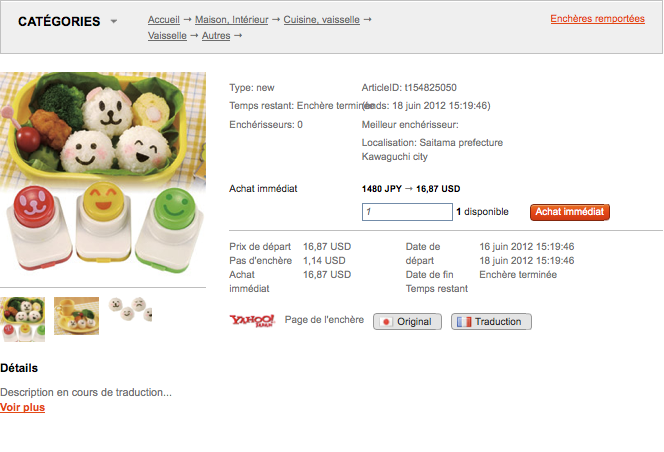 If you want to go further in your lunchtime fantasy, you can use this machine that changes the shape of the yellow of hard boiled eggs.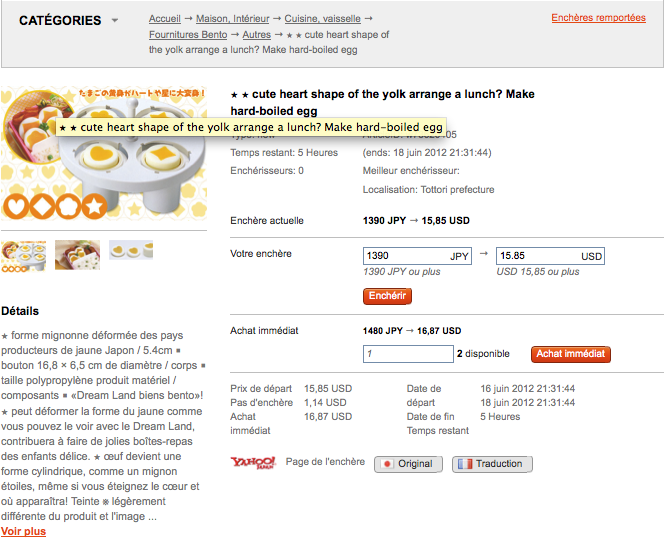 And of course, all this is totally useless if you don't have the proper box, women, men and children, 3 categories like for clothes :
for ladies :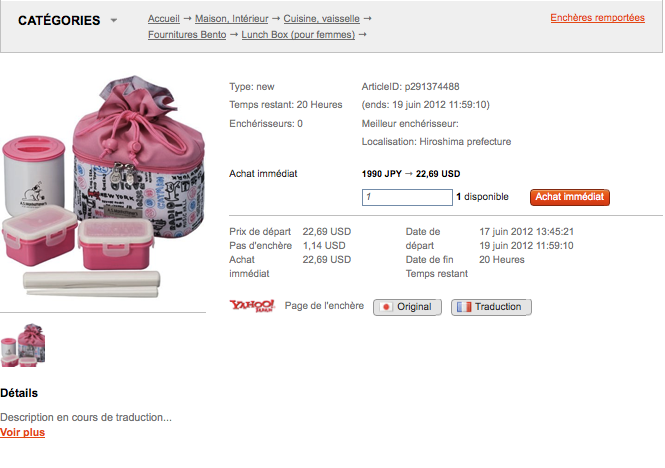 For men :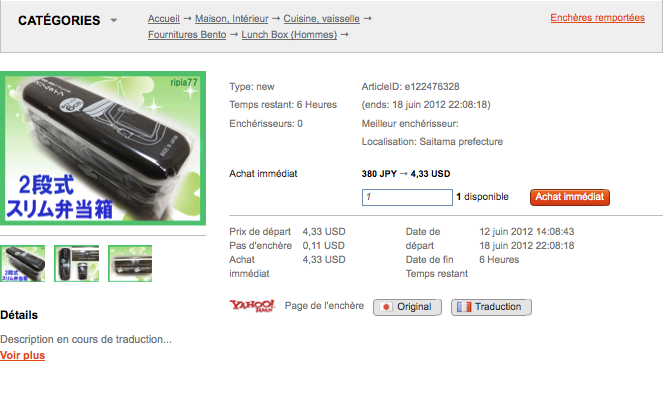 For kids, kitty is never far away :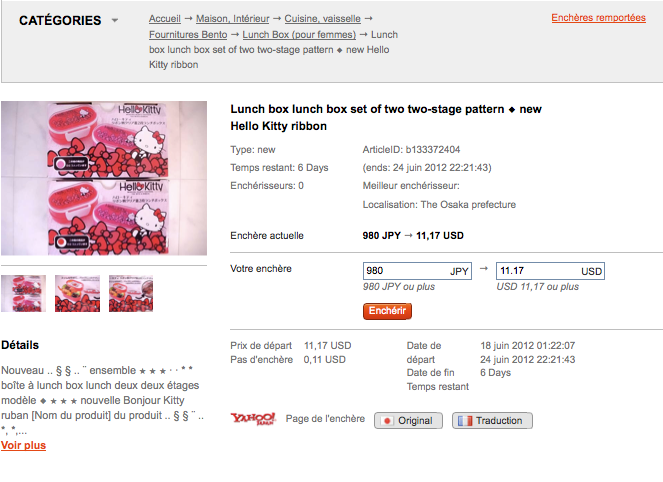 But among those who have their bentos every lunch break, there is also those who are always on the road, visiting customers, those for whom the car is a real second house. And you will realize that eaingt a cold bento everyday might be really boring.
But luckily, we are in Japan, and this is Japan :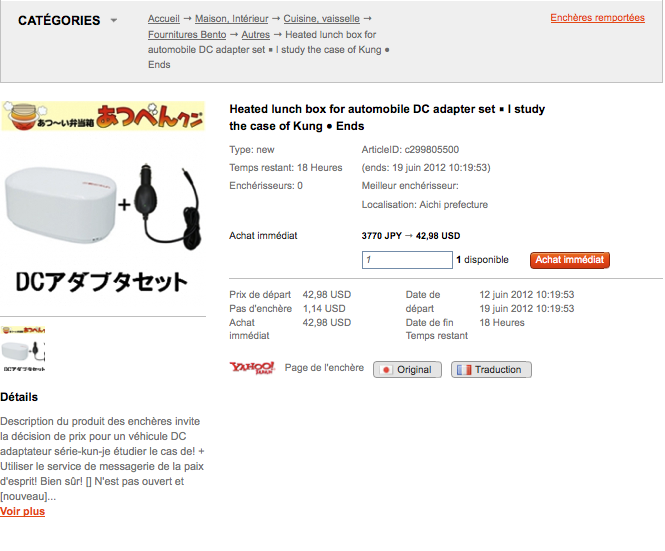 Yeah, you guessed it, you can warm your lunch while you are in your car!
I am pretty sure that you now have the munchies after seeing all those great bento lunches, so I invite you to click on the link to browse the related category on bidJDM.com
I see you all soon here with some brand new ideas!!